Nan Wimmers
Managing Principal Broker/Owner, CRS, CRB, Epro
Licensed in Oregon & Washington
541.993.5510 ~ Cell
• Oregon Association of Realtors 2016 Realtor of the Year
• Oregon Association of Realtors 2019 President
• Wasco County Economic Development Commissioner 2015-2023
Real estate and family have always been central to my life. I started in this industry just out of school, and when the opportunity came up to work with my sister, Becky Schertenleib, in starting our own company, it was the perfect nexus of both of my passions.
Born in the Gorge, I have a lifetime of experience in knowing the people, types of properties, and land in the area which makes me uniquely qualified to match client interests to available property. Combined with the teamwork that my sister and I share, we respond quickly back to clients which has resulted in many customers referring others our way. Additionally, my commitment to serving within not only the Gorge area but also in the real estate industry, I have been able to forge a wide array of local business and supplier relationships that has benefited clients during their home-buying process. It's all about networking, and if I don't have the answer, someone in my network does!
By working with our team at Columbia Gorge Real Estate, clients are able to experience exceptional service, timely and relevant communications / updates, and proactive problem solving so the customer doesn't have to worry about the finer details. That's what we do - we make this a painless experience so you can get into your dream property as easily as possible. email me directly nan at columbiagorgerealestate.org
Columbia Gorge Real Estate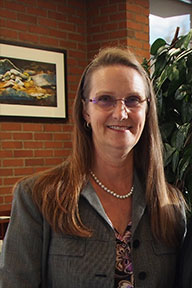 Becky Schertenleib
CRS, GRI, SRES, EPRO Principal Broker/Owner
Licensed in Oregon & Washington
541.993.2565 ~ Cell
Living in the Columbia Gorge all my life has been a wonderful experience, surrounded by all the natural beauty of the mountains, river and wildlife. My dad's family settled in Hood River in the 1930's, I grew up on our family farm in the Hood River area.
My husband of 35 plus years and I moved to The Dalles in 1986. I am thankful to have most of my family living close, my son Casey and my parents are walking distance from my home.
I have two sisters, Nan is my business partner and Robin lives in Wallowa (we don't get to see each other often enough). I am fortunate to call both my sisters great friends.
My passion for real estate started in 2003 and since obtaining my license the time has flown by (good sign I'm still having fun).
I love helping people through the process of selling and buying real estate so much that I have expanded my education to better serve my clients.
I now have real estate designations obtained through continuing education including GRI, CRS, SRES and Epro.
My clients know that I am only a phone call away and I pride myself on responding to my clients requests promptly.
Columbia Gorge Real Estate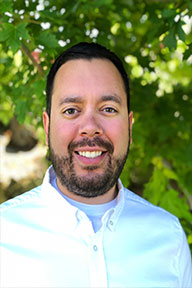 Jorge Barragan Jr
Broker
Licensed in Oregon and Washington 541.993.1584 ~ Cell
I was born in Southeast Washington and raised in the Columbia River Gorge. After graduating High School, I attended Oregon State University "Go Beavs!" for two years. I then transferred to Portland State University in 2012 to finish my Bachelor's in Business Administration.
Growing up working at my family's restaurant in The Dalles, OR. I held many positions from dishwasher, busser, server and bartender. I learned a lot about taking care of the customer and my passion for customer service grew.
Coming from a family of entrepreneur's in 2012 I branched out on my own. With the help and support of the people around me I opened a frozen yogurt business in the community of The Dalles. Being the Manager at Double Berry Frozen Yogurt I grew my skills in Management and Leadership. Taking care of the everyday duties to the finances of the business.
In 2015, I decided to take my passion about serving to the Real Estate world. I worked with some of the top agents in the city of Portland for two years. I learned a lot about the home buying and selling process. I had the opportunity to be mentored by an agent with thirty plus years in the business, which was priceless.
Being away, I now know, why my parents decided to raise a family here, in 2017 my wife, Chelsea and I moved "home". There is nothing like living and raising our daughters in this gorgeous place we call home once again. With my passion and knowledge of real estate I'd love to help you find a place to call HOME in the Gorge.
Columbia Gorge Real Estate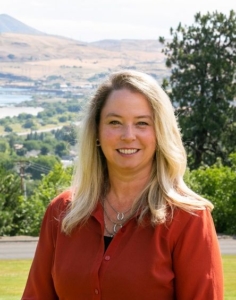 Mary Beth Richman
Oregon Broker 541.288.6189 ~ Cell
Client satisfaction is always my top priority. I joined the real estate industry as a licensed broker in 2012 and have enjoyed many successful transactions, helping my clients through the entire process of listing and selling their home, or purchasing a new property. My clients have said to me "I know you have my back" and "you really listen to me". These are more than skills; they are personality traits that make me who I am.
I am a fourth-generation Columbia Gorge resident. My husband and I have lived in rural communities of the gorge our entire lives along with our two sons. As a family we have been fortunate to be involved in farming, 4-H and rodeo. We started a construction company in 1995, specializing in excavation, infrastructure development and residential building. Working alongside my husband in the construction business has provided me with a lot of experience in property development and good building practices, in addition to gaining knowledge about state and local building and land use codes.
If you would like to chat about today's real estate market, I'm ready and look forward to more opportunities to serve my clients and my community with excellent customer service
Columbia Gorge Real Estate